Vogue Exhibition 
in Paris, France
"A Fashion Issue:
Identities in Translation"
Date and Opening Hours: December 5–8 2019, 11am – 7pm
Vernissage: December 4, 2019, 6pm
Talk and Roundtable: December 7, 2019, 4pm – 6pm
"Historically, fashion magazines have been motors and mirrors of the industry, portraying its innovative practices, its actors, its hierarchies, and its geographies. They have been a barometer for the industry's shifts, its ambitions, and the rise of the global market. At the same time, these publications have served as containers of discourses, ideologies, and stereotypes on a variety of topics: from race to femininity, from class to creativity.
A Fashion Issue: Identities in Translation navigates these territories, exploring different issues from national editions of Vogue – Spanish, Paris, Italy, and Arabia – across different historical moments. The exhibition presents the results of the Parsons Paris MA Fashion Studies students' research, via a multimedia installation showing the controversial fashion tropes, categories, and representations that have emerged in these magazines. The aim is to bring visitors to question how Condé Nast, and the multiple editions of Vogue, have shaped, constructed, and negotiated different subject-positions; national and local identities; the dialects between the institutional and the individual; discourses about race, diversity, and post-colonial.
On December 7th, Glassbox and the MA in Fashion Studies will host a talk, for the "Fashioning Theory" Research Seminar, by Dr. Monica Titton, co-author of the book Fashion and Post-colonial Critique (Sternberg, 2019). This talk will be followed by a roundtable with experts from the publishing fashion industry."
Through four historical issues of Vogue (Paris, Arabia, Italy, Spain), we explored the discursive mechanics behind the publication as a system within a system.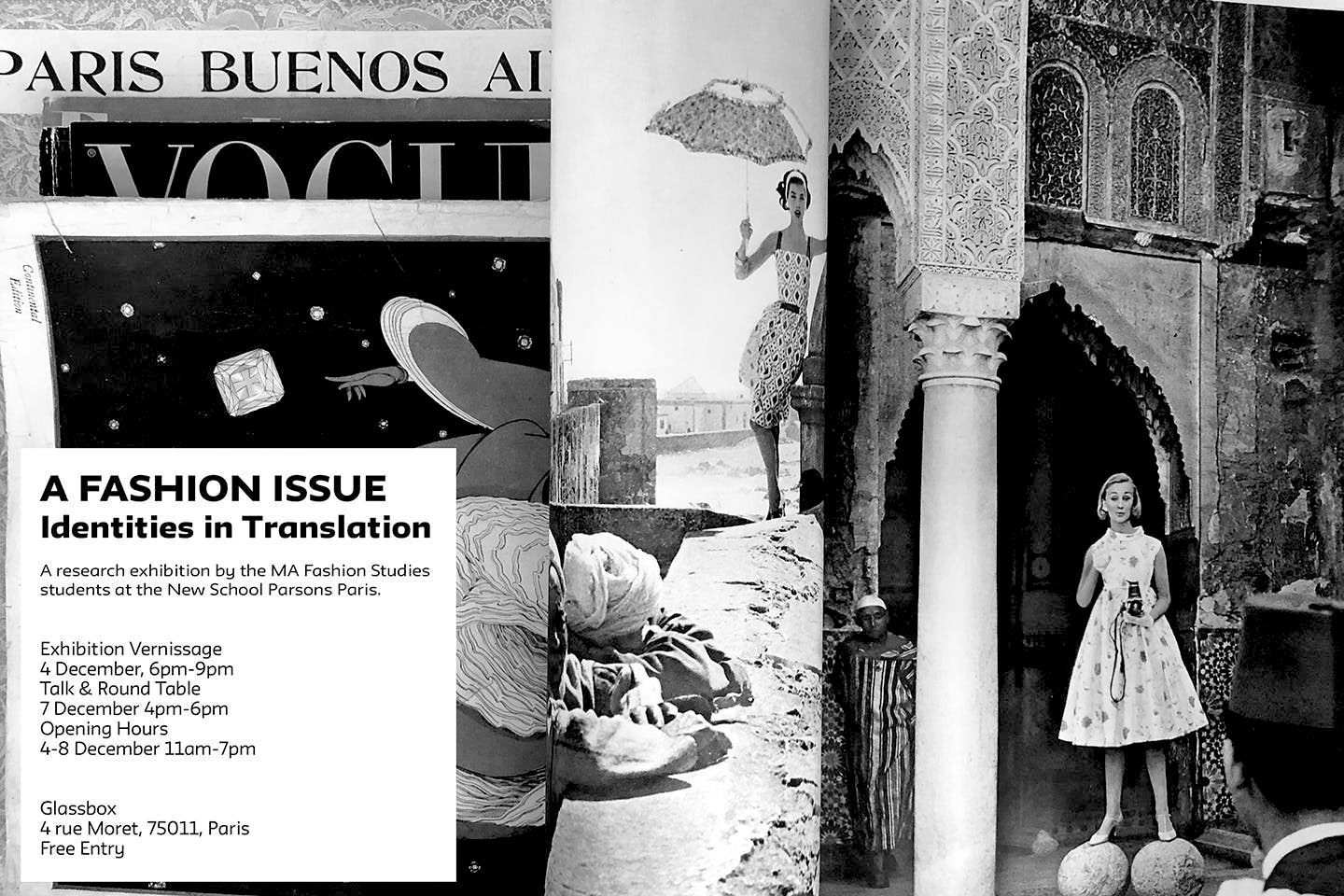 What identities are these magazines constructing?
How are these identities built?
How is a fashion gaze used to build a projected national or local identity?
 What representational strategies are employed in fashion magazines?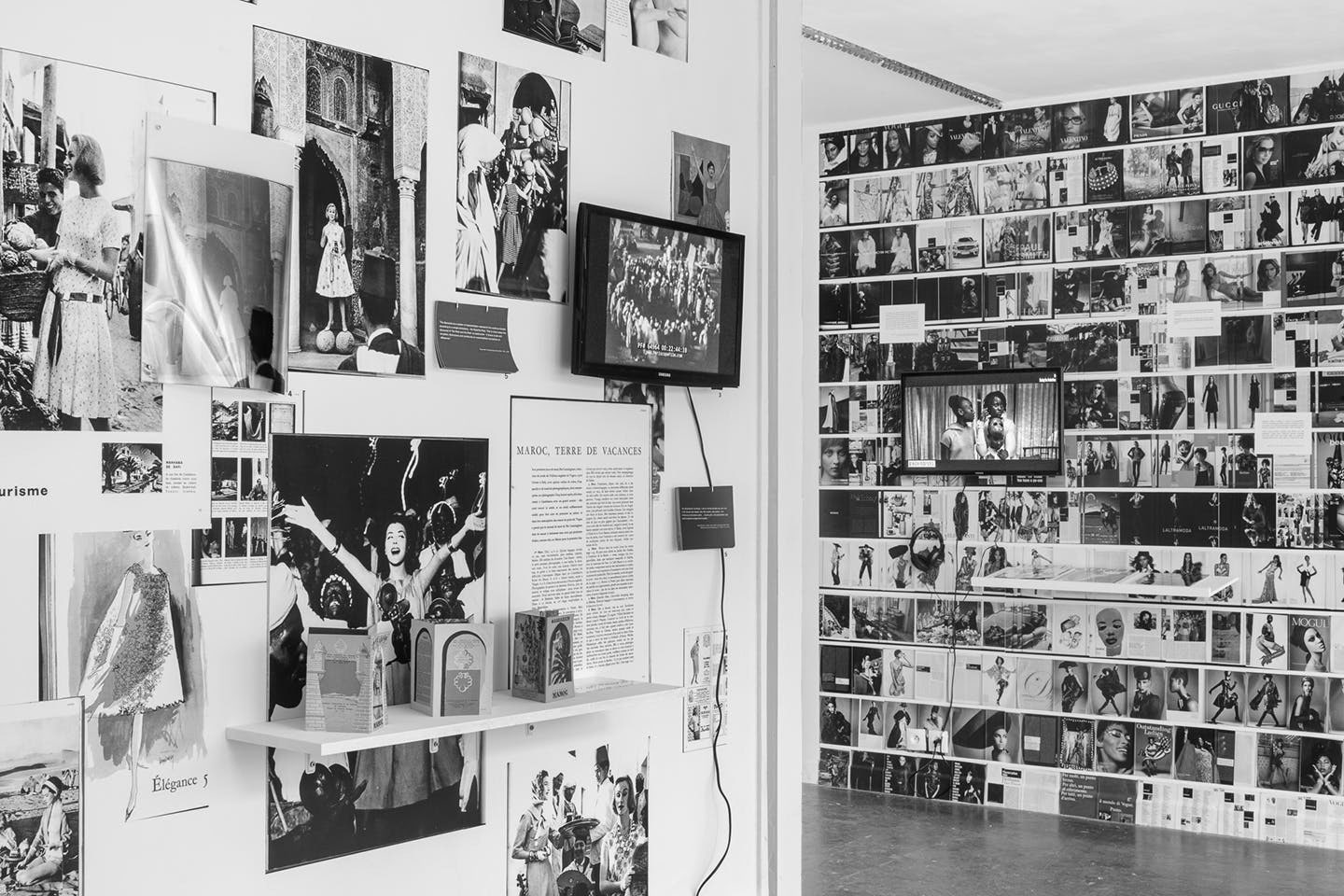 The exhibition attempted to respond to these questions, presenting a multimedia installation that placed each Vogue issue into a historical and geographical context.